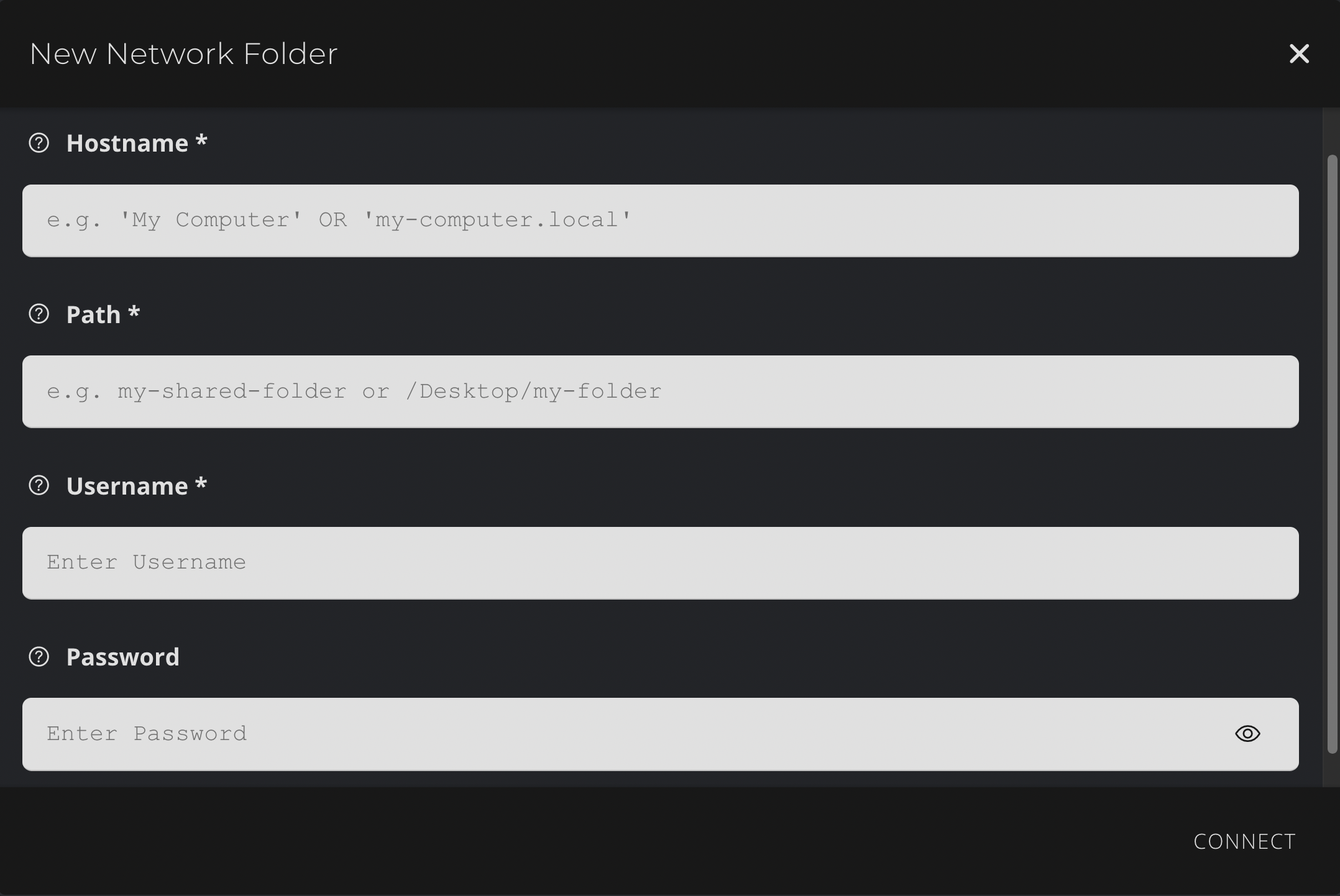 Enter the credentials as follows:
Hostname - This is the name of your computer.

Path - This is the name of the shared folder you are using and not the full directory path.

Tip

If you copied the share name from the Mac computer and it contained a space, macOS will have replaced the space with the string "%20". Please re-replace %20 with a space in this Path field.

Username - This is the user on the remote machine that you used to create the shared directory.

Password - This is the password to the above user.
Note
If you are on MacOS Catalina (version 10.15.7), and the backup fails, please see this Apple support thread. If the provided solution still doesn't work, SMB file sharing probably will not work for this old Mac. Consider backing up to a USB thumb drive instead.
Note
If you recently updated to MacOS Ventura (version 13.2), and you cannot get the share to connect:
Turn off file sharing switch in General > Sharing

Restart macOS

Turn on file sharing switch in General > Sharing